Music Port is Whitbys annual world music festival! Encompass Tours will be promoting its famous "Cuban Snapshot" and "Mi Cubita" tours and asking the question "What do you want from a Cuban Holiday?" All input from you the general public will be considered in planning our new tours and increasing our ability to satisfy your holiday dreams!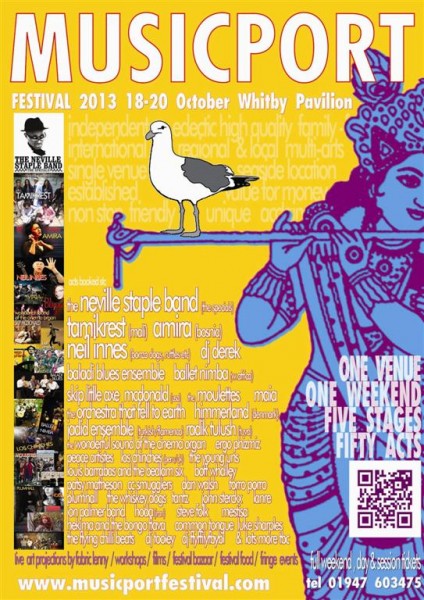 Join us from October 18th to 20th at the Whitby Pavilion for a "Journey through World Music" a holiday requiring No Visa or Passport!
Bring your dancing shoes and a thermos of tea for a beach party in the comfort of the Whitby Pavilion! For more information please download the flyer and poster from the links below.
Hope to see you there!
http://www.musicportfestival.com/images/flyercomplete.jpg
http://www.musicportfestival.com/images/a2poster2_copy_Large.jpg