Recycling to live in Havana, Cuba, not a lifestyle choice!
The idea of recycling is nothing new or trendy for Cubans. It's something that everyone participates in on a daily basis in various ways out of necessity!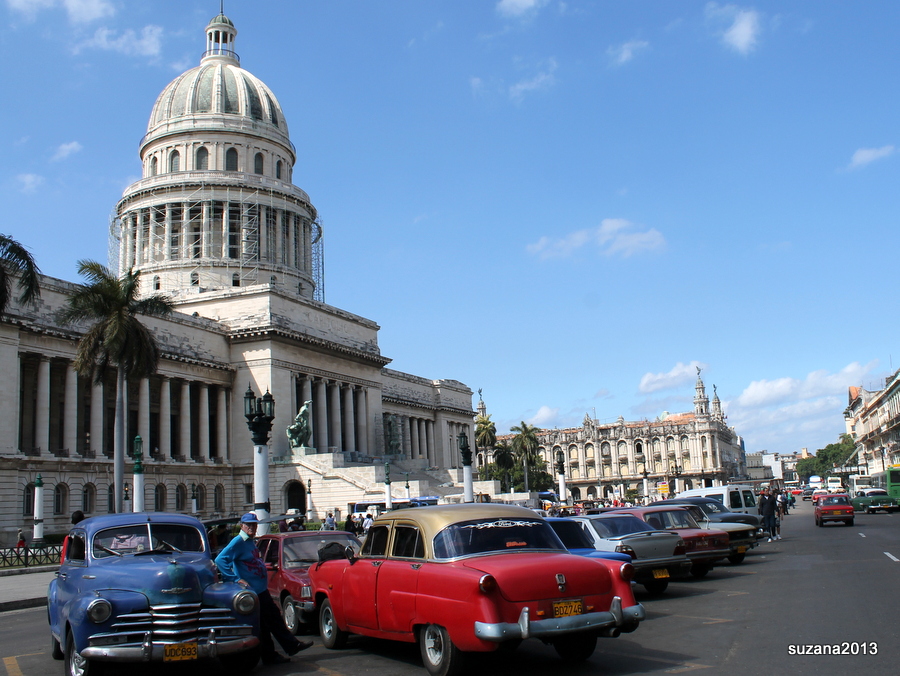 Does that mean that the streets are clean and tidy?
NO sadly, not at all! There is plenty of work for the street sweepers to do and rubbish piles up on street corners quickly. Clouds of flies rise as a bag of rubbish is deposited on top of the overflowing neighbourhood bins, and its only thanks to the regular fumigations and pesticides that epidemics are prevented.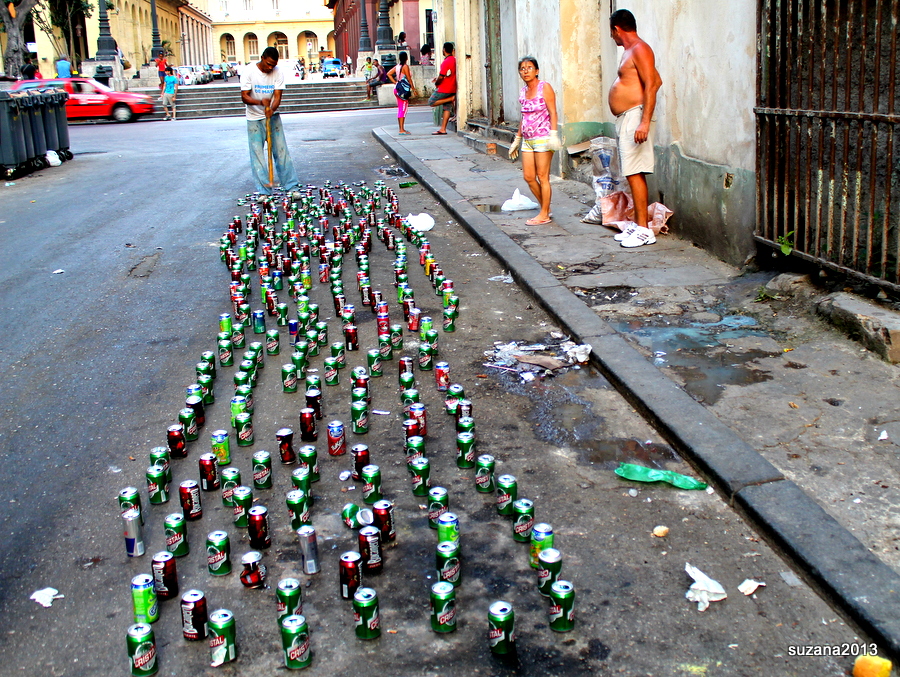 Soft drink and beer cans are the gold dust of the recycle market with plastic water bottles in second place.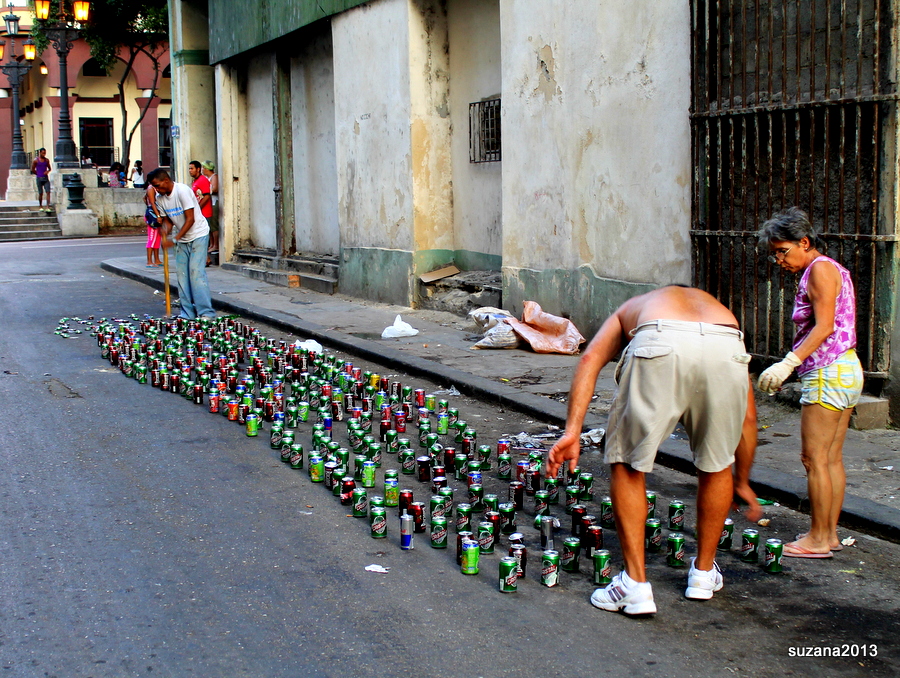 Many people spend their days scouring the touristic centres, cafes, parks and sea front collecting, in huge sacks, the spoils of the better off. The beach itself after the week end is a good place too!!
Cans can be squashed and condensed into flattened discs and taken to the depot where they are weighed and paid for. In the hands of the more creative these cans transform into model cars or boats and sell for a good price in the craft markets and make a good souvenirs.
The plastic bottles mainly are empties of mineral water or soft drinks and are collected to re sell homemade products such as lemon juice, vinegar, fruit juice, and tomato sauce in the thriving farmers markets.
The covers of old electric fans can be pieced together to make a delightful but tiny cage for a pet rabbit!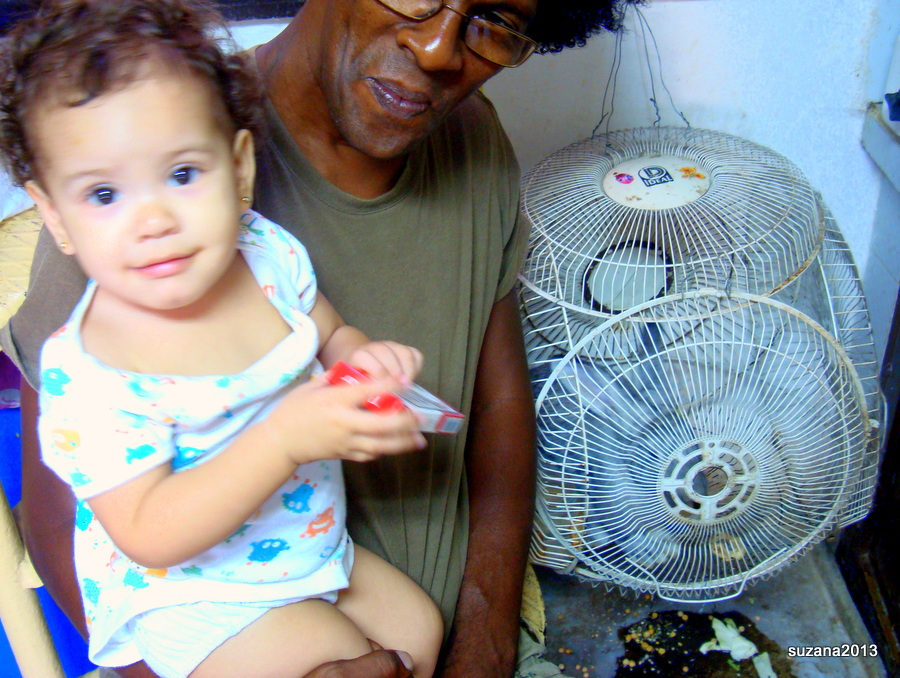 Every nail, hinge, screw, plug, cable, oil barrel, plastic container and every household item is repaired, recycled, passed on to family and friends. The cars are pieced together with improvised, recycled or copied parts, making rare and unique machines that continue to run on the roads after 60 years of use! Maybe not creating the most aesthetic result visually and usually filling the atmosphere with toxic exhaust emissions that contribute to the polluted atmosphere in the city centres, but…it's a case of 53 years of "mend and make do"
Why not visit Cuba this year and experience the unique society that has developed here because of and despite the communist and socialist dictatorship that the population has endured.
If you need help to plan your own personal tour itinerary please submit an enquiry on the "contact us" form!