UNESCO declared Cuba's Havana Vieja a world heritage site in 1982 in an effort to kick start a programme of restoration of the old city.
With a huge budget of tens of millions of dollars the cities Historian's Office set out projects of restoration, including plazas such as Catedral, Vieja, Armas which are now big tourist attractions, look beautiful, and have been provided with sufficient cafes, bars and restaurants to feed the visitors!
The old city has been neglected and left to decay since long before the Revolution of 1959, but these days Calle Obispo links the 4 and 5 start Hotels of Parque Central and Hotel Iglaterra to the picturesque Hotel Ambos Mundos preferred by Hemingway, just a stone's throw from Plaza de Armas.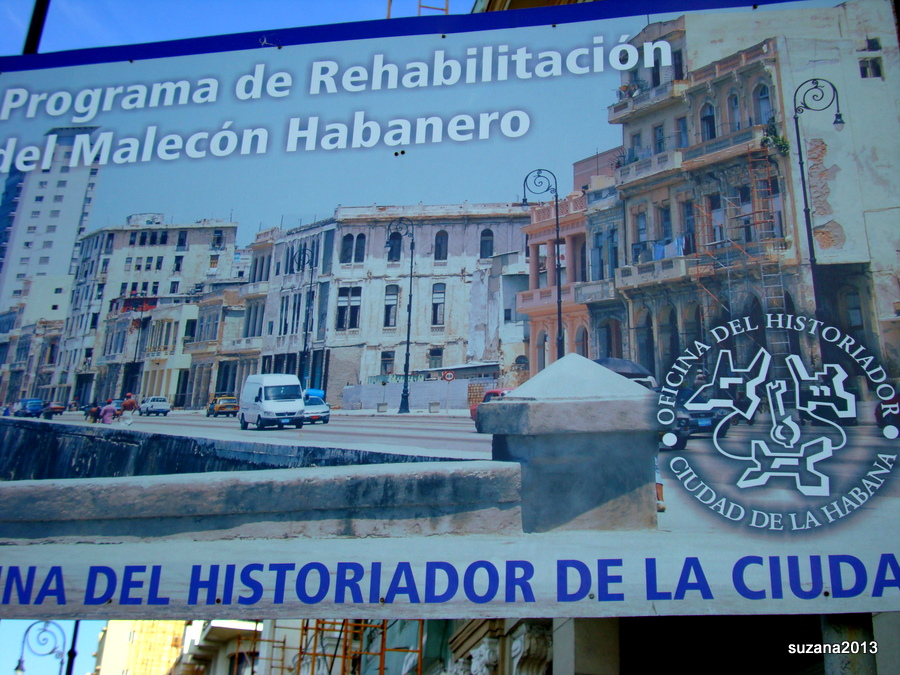 These days the tourist route looks very attractive with lovely yellow, terracotta, blue, green, cream and pink pillars and walls fronting the plazas. One street back it's quite a different picture of decay and neglect!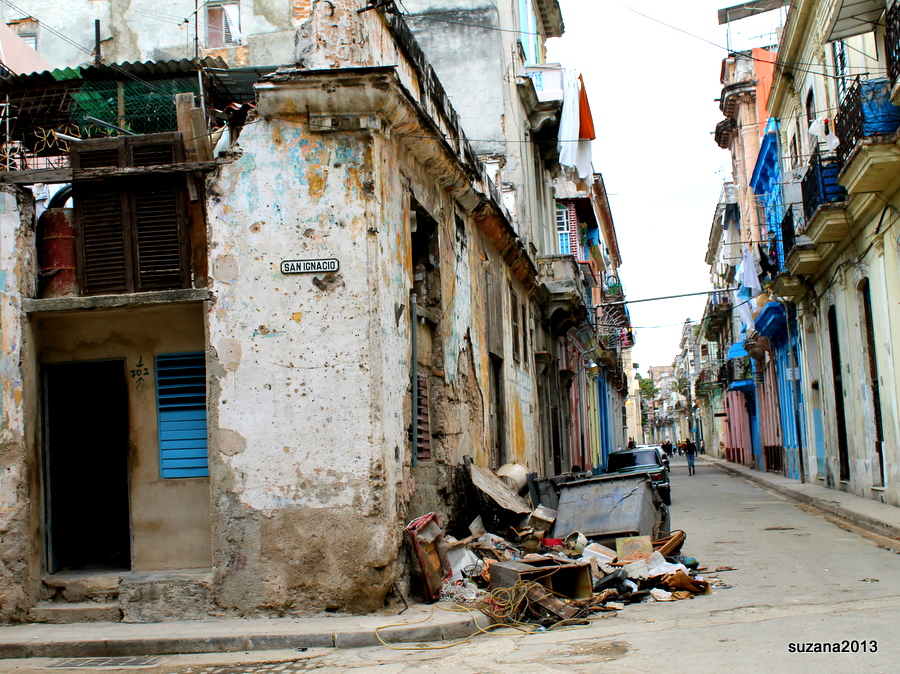 It may look picturesque, artistic even, but it's no fun living cheek by jowl in a tumbled down building with limited or no running water, dodgy wiring and a leaky roof. On an average monthly salary of $20 to $40 dollars people have not sufficient to buy vegetables and fruit let alone fork out to do any structural repairs!
Restoration projects are sign posted all over the old city! Scaffolding goes up and in some cases falls down along with the building being supported, before anything resembling restoration happens.
The lucky people who have homes big enough to turn into casas particulars and rent out rooms to tourists can afford to maintain a high quality of repair inside and out. For the general population??
Cubans wait….. patiently…..there is no choice!
Everyone prays that this year the hurricanes don't damage their homes and that "one day" in their life time, their building will be restored, the toilet will flush and water will come out of the tap 24 hours a day!
Tourism is vital to Cuba!
Join us for a tour this year and meet some of the Cubans who have opened their doors to change.
7 days tour "A Cuban Snapshot"
https://encompasstours.com/tours/a-cuban-snapshot-7-days/
14 days tour "Mi Cubita"